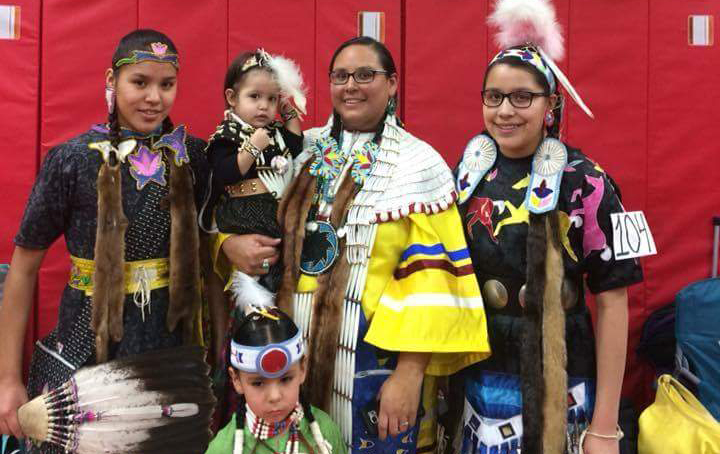 Misty Frazier, MA
Executive Director
Member of the Santee Sioux Nation of Nebraska and a descendant of the Tingit of Alaska, Misty has served as Executive Director of NICWC, Inc. since July, 2018. She previously served for 12 years as the Director of the Dakota Tiwahe Service Unit, the Social Services Department for the Santee Sioux Nation. Misty was recognized by the Obama White House as a Champion for Change in 2011 and is excited to educate, advocate and bring people together so that Indian children in Nebraska are culturally connected, rights protected. 
There is
60%
Tribal Enrollment on our board.
There are
7
Tribal Nations represented on our board.
Liz Lovejoy Brown
Chair/President
Utilization Management Specialist, PromiseShip
Omaha Tribe
Chiara Cournoyer
Vice President
Human Services Director, Winnebago Tribe of Nebraska
Yankton Sioux Tribe
Greg Donovan
Treasurer
Director, Santee Sioux Nation Society of Care
MPA
Candi Marcantel, MAOM-PA
Secretary
Supervisor,
Sarpy County CASA
Muscogee Creek Nation
Nathan Busch, JD
Associate Vice President
Nebraska Children and Families Foundation
Barb Pretends Eagle
Tribal Court Administrator, Winnebago Tribe of Nebraska
Gwen Porter, MS
Clinical Social Worker, Omaha Tribe of Nebraska

Mosiah Harlan
Director Child Welfare,
Omaha Tribe of Nebraska

Mary Ann Harvey, JD
Project Specialist,
Nebraska Court Improvement Project
Angi Heller, MS
Director of Training & Development, PromiseShip
Donna Larson
Social Services Case Manager Coordinator, Ponca Tribe of Nebraska
Grace Johnson, LIMHP
Mental Health Therapist,
Omaha Tribe of Nebraska
Oglala Sioux Tribe
Robbie McEwen, JD
Legal Director,
Nebraska Appleseed
Larry Thomas
Child & Family Services,
Santee Sioux Nation
Original Founding Coalition Partners
Santee Sioux Nation Society of Care
Nebraska Court Improvement Project
Nebraska Department of Health and Human Services

NICWC, Inc. is a member of Nonprofit Association of the Midlands