The Legend of the White Buffalo Woman by Paul Goble
Ancestor Approved by Cynthia L. Smith
Animals of Kheya Wita by Tara Perron
Arrow to the Sun by Gerald Mcdermott
Bowwow Powwow by Brenda Child
Buffalo Woman by Paul Goble
Custers Last Battle by Paul Goble
First Blade of Sweetgrass by Suzanne Greenlaw
Fry Bread by Kevin Noble Mallard
Grasshopper Girl by Teresa Peterson
Her Seven Brothers by Paul Goble
I Am Not a Number by Jenny Kay Dupuis
I Sang You Down From the Stars by Tasha Spillett-Sumner
Iktomi and the Brother by Paul Goble
Iktomi and the Ducks by Paul Goble
Josie Dances by Denise Lajimodiere
Notable Native People by Adrienne Keene
Pazahiyayewin's Story of Bdote by Ramona Kitto-Stately
Sky Sisters by Jan Bourdeau
Stolen Words by Melanie Florence
Sweetest Kulu by Celina Kalluk
Taku Wadaka He? by Joanne Zacharaias
The Boy From Pickerel Lake by Steve Barse
The Earth Made New by Paul Goble
The Forever Sky by Thomas Peacock
The Girl Who Loved Wild Horses Paperback by Paul Goble
The Lost Children by Paul Goble
The Sharing Circle: Stories About First Nations Culture by Theresa Meuse
The Women Who Lived with Wolves by Paul Goble
Thunders Hair by Jessie Taken Alive-Rencountre
We Are All Related by Jessie Taken Alive-Rencountre
We Are Still Here! by Traci Sorell
We Are Water Protectors by Carole Lindstorm
Information for Young People
What Now?  A Guide for Young People in Nebraska's Juvenile Court System
This guide covers information about the Child Welfare process, skills and resources necessary as the youth transition into adulthood, and a book list of resources for transition into adulthood.
Please click here for the guide.
Waterford Upstart
The Waterford Upstart program is an online PreK learning program that teaches children basic skills they need in reading, math, and science.  This is the first year they are piloting in Nebraska.  They will provide the program, laptop, and internet for free for eligible students.  At the end of the program, the student will keep the laptop.  The student only needs to complete 15 minutes a day, five days a week.  They are looking for 200 families in Nebraska.  Registration ends November 1, 2022.  For more information please contact Crystal Rodriguez at 915-760-0876 or at [email protected]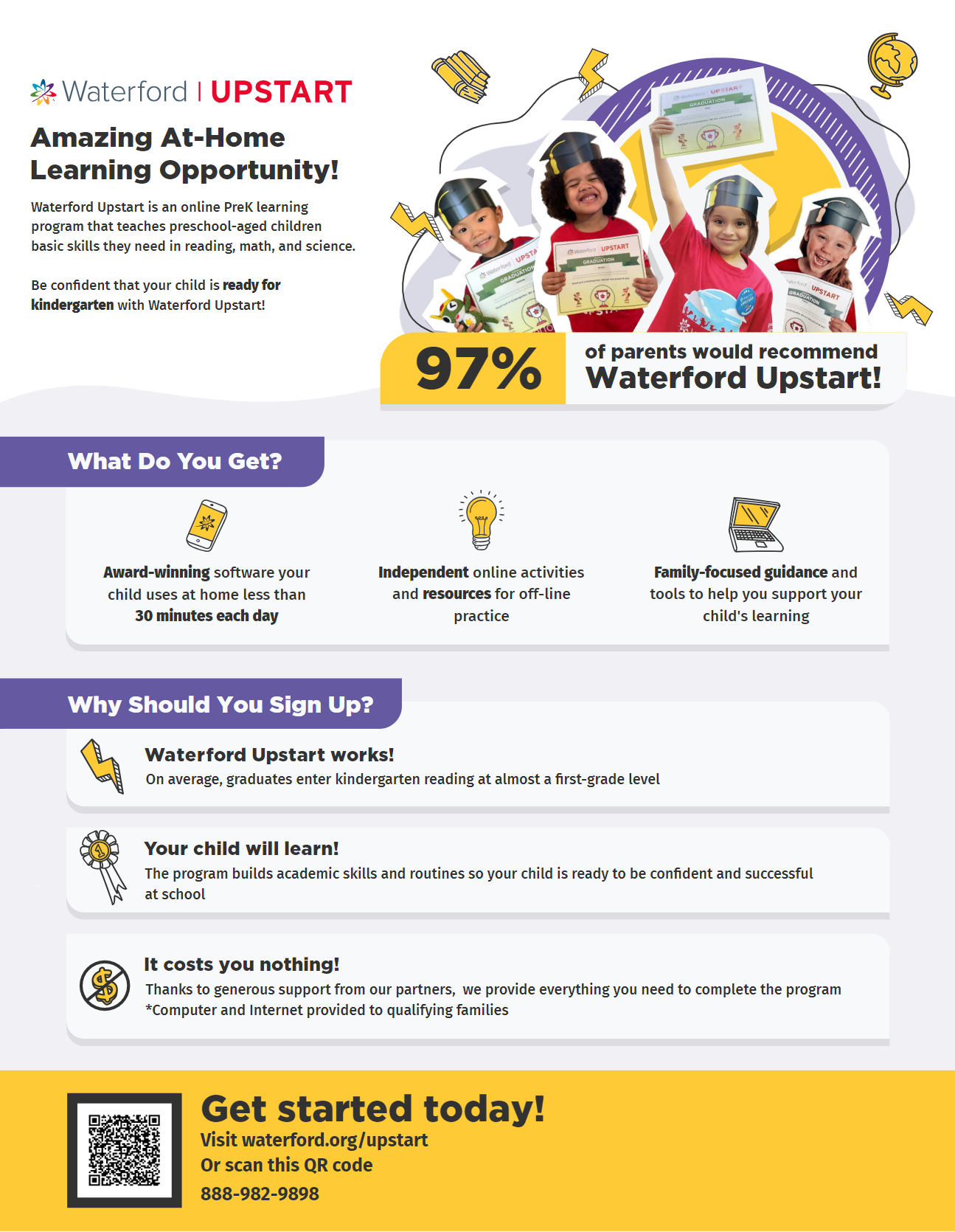 Black Bears and Blueberries Publishing
Grassroots Indigenous Multimedia
American Indian Library Association
If you know of a resource and would like to share it, please contact LaToya Benally at

[email protected]

. We'll review it and post it on our website.